Moss Commission Gallery
A selection of recent commissions I created for clients across the country. No piece is too small - no idea too strange. Let's bring your mossy vision to life.
Daisy Pinwheel
I stripped down this former headboard to give it new life as an above-bed garden.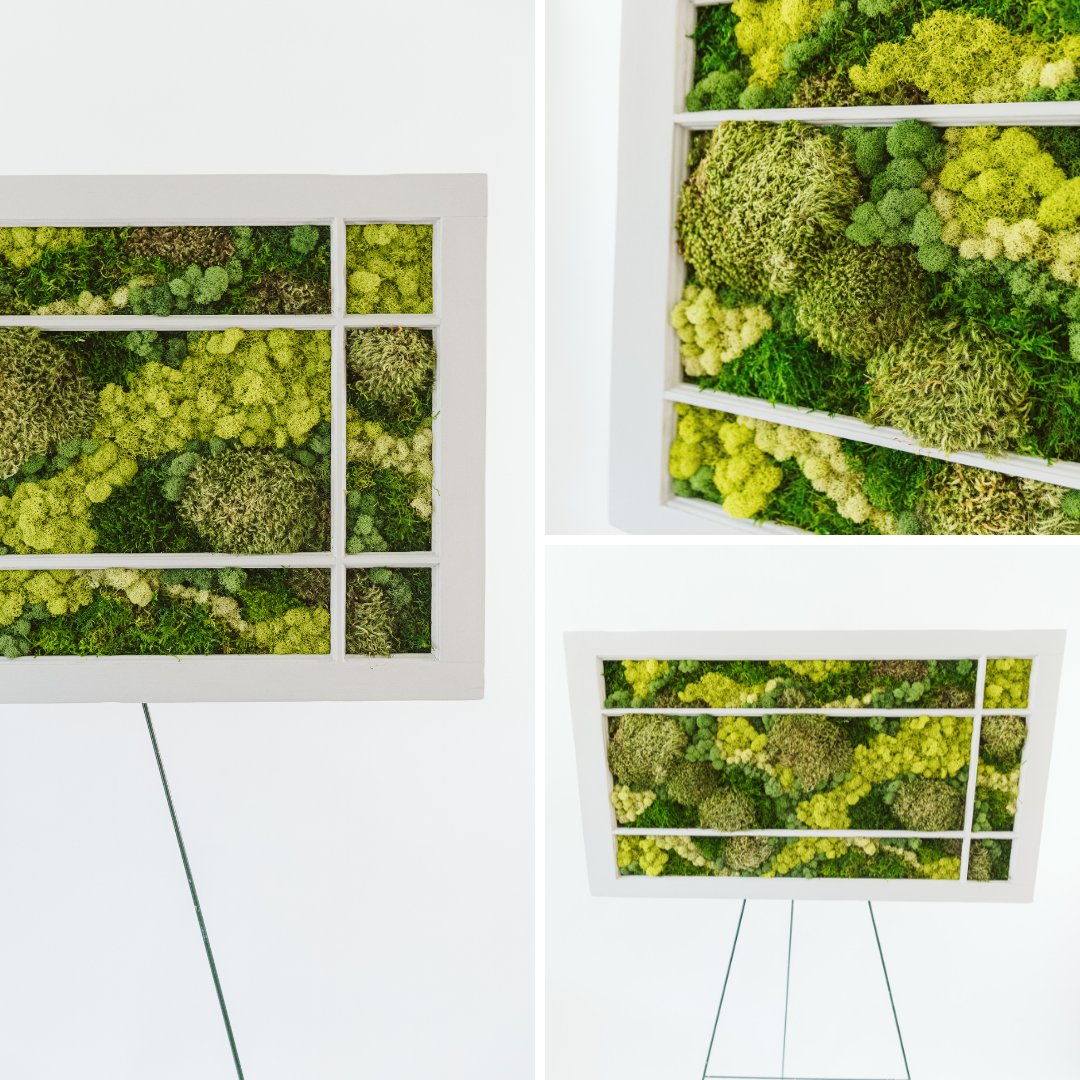 Looking Through
This client had been working with an interior designer to overhaul their bedroom, and we worked together to create the perfect above-bed piece to match their new decor.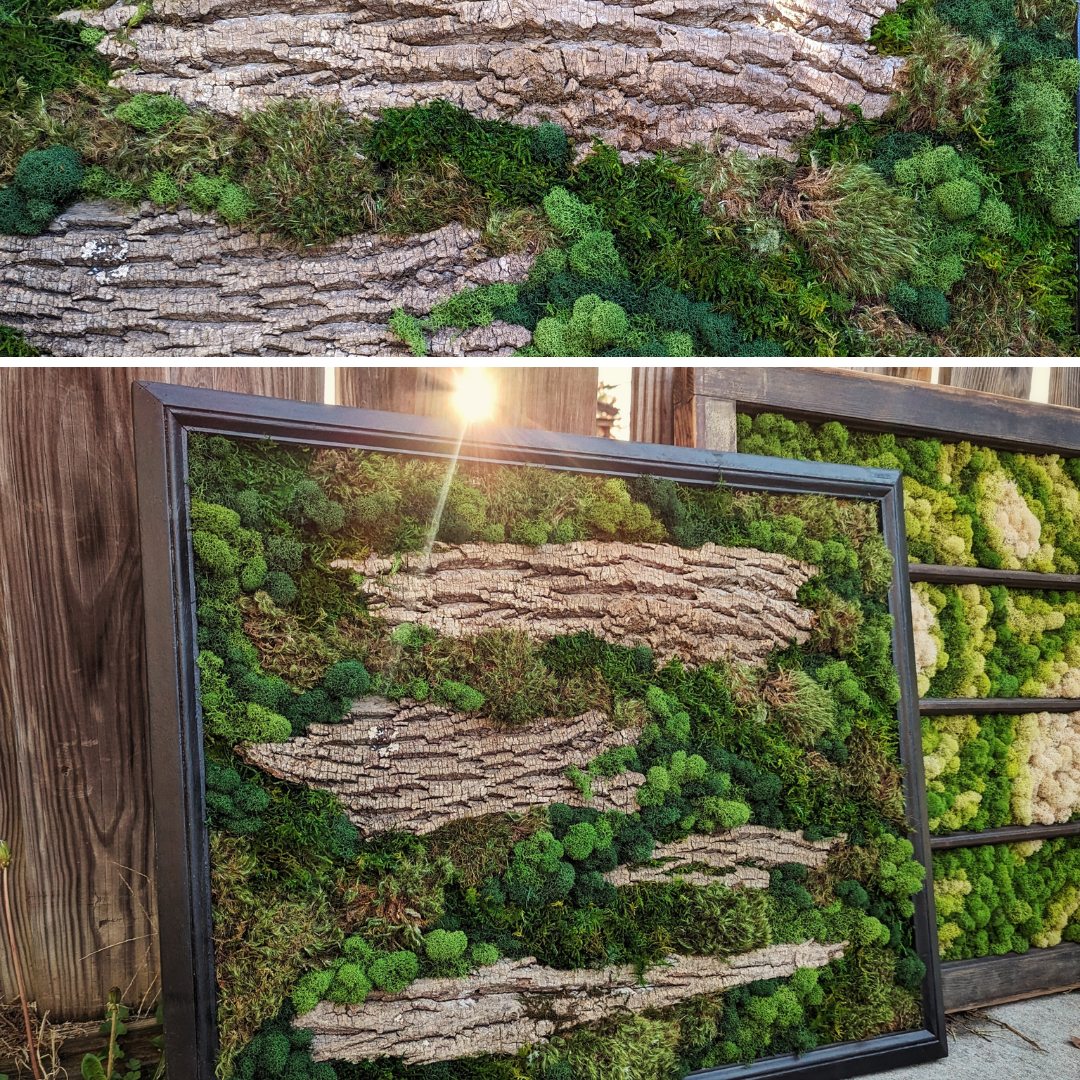 Bark Appeal
I worked with this client to create an office statement piece as large as possible while keeping within their budget.